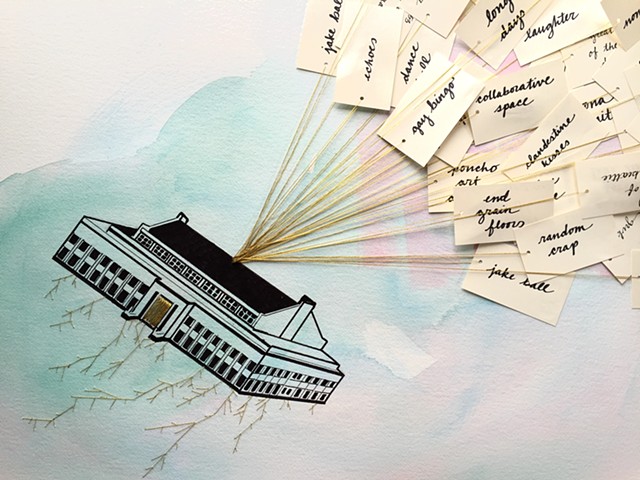 As a multi-disciplinary artist, writer, curator and oral historian I find I am often bridging the art and public history divide in my work - particularly as it pertains to the mundane. In essence, I seek to examine and portray the human experience in all its foibles in a forthright way, inviting viewers, readers and participants to engage in personal dialog with the work. That fat line between intuition and knowledge - that is where I like to hang out.
It is perhaps through my training in oral history and museology that I find my needs satiated for both hearing and telling a damn good story. Whether through spoken word or a display of objects or a grouping of artwork, I'm always in descriptor mode. And we've all got them, fables of others and our own - things we tell ourselves to get by - which is why it is fascinating to me to explore how they emerge and shape a person's (or my own) persona and experience.
Since 2010 I've had the pleasure to curate exhibitions at Gage Academy of Art, the Museum of Northwest Art, the Kirkland Arts Center, the Center for Wooden Boats and Bumbershoot Music and Arts Festival, as well as show my own work as part of PUNCH Gallery and many other group exhibitions. This site is a smattering of it all. If you are interested in the oral history work I have been engaged with, check out www.masonjarstories.com. Ta Ta!